What is Marsbasen?
Marsbasen is a learning game aimed at high schools, which is specifically developed to teach C-level physics curriculum. In the learning game, students take on the role of a team of pioneers, who are sent to Mars to establish a base. Naturally, this involves a series of scientific challenges, which means that the students must acquire new knowledge, and put that knowledge to good use.
The project has two prongs, as it consists of both research and development.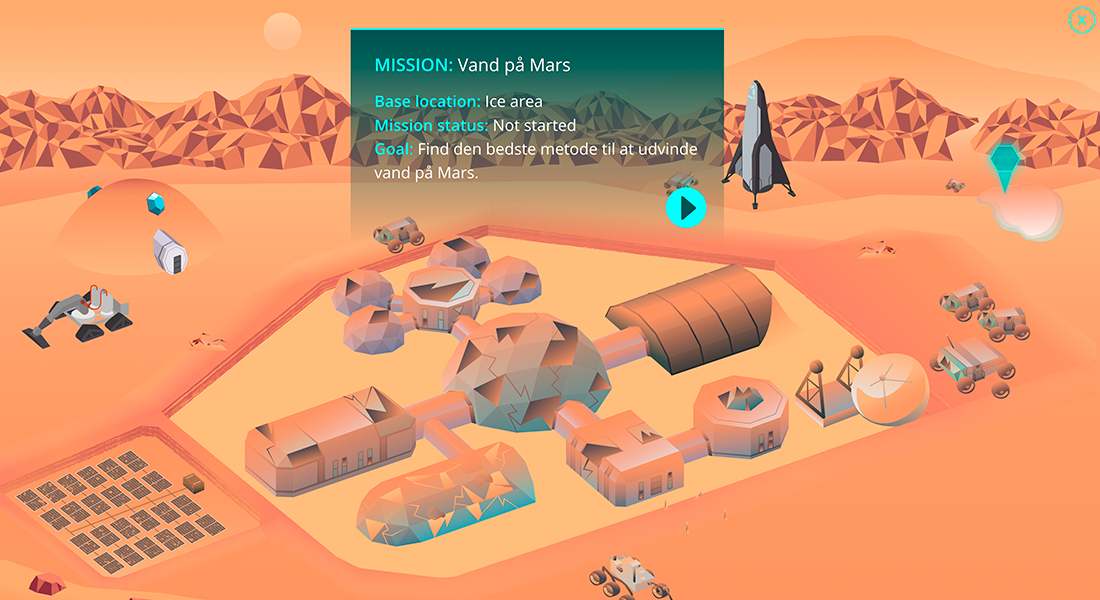 Marsbasen is framed by an interactive and partially digital story. Teaching takes place both digitally, in the classroom and doing experiments in the lab. The students experience the game as a progressive story, which they are able to influence. Meanwhile, the goal is to learn physics at C-level.
In terms of research, the project involves researchers from IND and from Niels Bohr Institute, as well as teachers and students from Greve Gymnasium, Københavns Åbne Gymnasium and Tørring Gymnasium.
Project group, Department of Science Education