3 July 2023
Carl Winsløw is at the helm of CERME: We must handle our growing pains 
Research
For the 13th time, leading European researchers in didactics of mathematics will gather at the CERME congress.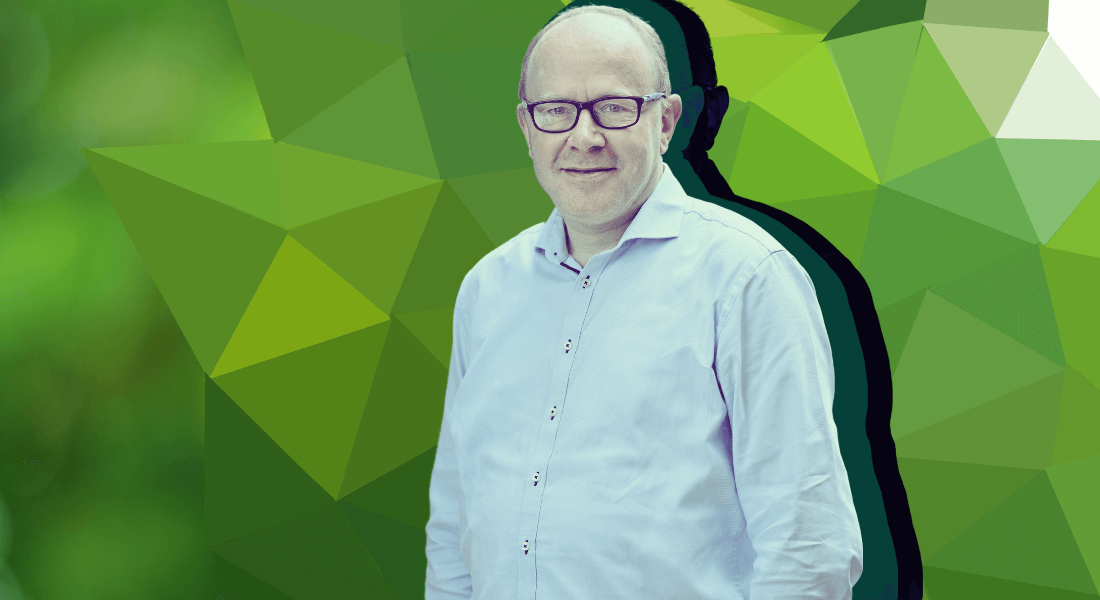 Around 900 researchers will gather this year in Budapest for the 13th edition of the iconic CERME congress, which aims to foster communication and collaboration between researchers of didactics of mathematics across the continent.  
For the first time since 2019 the conference will not take place virtually. And the number of people wishing to participate is so great that several hundred researchers were unable to secure a spot. That is a problem that needs to be solved, says Carl Winsløw, professor of didactics of mathematics at the Department of Science Education and president of ERME since 2021. 
"CERME is the best conference in this research area. And now we must ensure we don't get stifled in our success," he said.  
For Carl Winsløw it is obvious what has made CERME so desirable that the congress is now growing beyond its capacity. 
"The secret to success is that participants actually work together," said the professor. 
"Many conferences involve hearing talk after talk based on PowerPoint presentations. There's almost none of that at CERME." 
A great working format 
The core of CERME is 30 thematic groups focusing on everything from geometry to mathematics with technology. When meeting in the respective working groups, the participants have already read the articles, that are accepted.  
"This means you can spend the time discussing the content in smaller groups. You can work in depth with exactly what you are most interested in and talk directly to the author," said Carl Winsløw.  
"It's a great work format that really allows you to form professional networks. When you've discussed a paper for a whole hour, you have a really good starting point for finding people you can work with in the future. I have met many colleagues at CERME with whom I have later written articles." 
No mega congress 
Many of the about 900 seats are reserved for the first authors of the papers admitted to the conference. This tends to give way for a lot of PhD students to participate. 
"It's good that we can let many people join the conversation. But it also means that even well-known and established researchers can find it difficult to secure a place. We must find a solution that maintains CERME's high professional level," said Carl Winsløw.  
The answer to CERME's growing pains will not be a mega congress and replace the traditional academic venue with a commercial conference venue, said Carl Winsløw.  
"It would change CERME if there were many more participants. We would lose some ethos by not keeping it at a university, not to mention how much more expensive it would become." 
The field maturing 
Instead, Carl Winsløw and the rest of ERME's board will work to develop the more specialized conference formats, called ERME Topic Conferences.  
"The ERME Topic Conferences have a theme similar to one of CERME's working groups. And they will be expanded over the next two years so that we can relieve the pressure on CERME," says Carl Winsløw.   
"The way of working at these conferences is the same as at CERME, so you can work with papers and form networks that initiate new research. And we are generally moving towards more specialized conferences in mathematics didactics. I also see this as a sign of a field that is maturing." 
Enriching and satisfying 
After serving six years on ERME's Board of Directors, Carl Winsløw was surprised when he was asked in 2021 to take over the position as president. And even though much effort has gone into getting the organization through the Corona pandemic, it is a task the professor enjoys.  
"The role of the board is very much about delegating tasks to the many engaged researchers in the association. It is very enriching and satisfying that you almost never experience people saying no," said Carl Winsløw.  
"It amazes me again and again how much people are willing to give of themselves and their time, even if it may not bring personal gain and prestige. It's uplifting in these times." 
CERME13 will take place from the 10th to the 14th of July in Budapest.  
Topics