Ghana - Phase II: Designing PhD supervision courses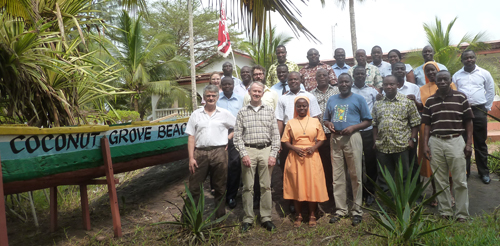 During Phase II participants develop courses and course-activities for PhD supervisors that can be implemented at the participants' own institutions.
Participation in Phase I is a pre-request for participating in Phase II. A diploma will be issued for participation in both courses.
Course dates:
Designing PhD supervision Courses: 4th February – 7th February, Elmina
Teachers (Phase II):
Jens Dolin, Robert Evans, Raphael Wahome (rgwahome@gmail.com) and Lene Møller Madsen.
Research assistent (Phase II):