EARLI SIG 24: Researcher Education and Careers, 2018 meeting

Unpacking and exploring researcher communication: implications for inquiry into ECR experience
University of Copenhagen, Denmark
September 30 - October 2, 2018
SIG 24 aims to promote research and theory development in the area of researcher education and careers, both academic and non-academic. The third SIG 24 meeting was designed to expand our collective understanding of research communication as a crucial part of work.
EARLI 2018 SIG 24
Researcher Education and Careers
Come join us at our 2018 meeting: Unpacking and exploring research communication: implications for research into ECR education
University of Copenhagen, Denmark
September 30 - October 2, 2018
Co-organizer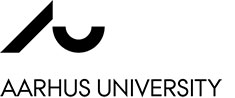 Centre for Teaching Development and Digital Media.